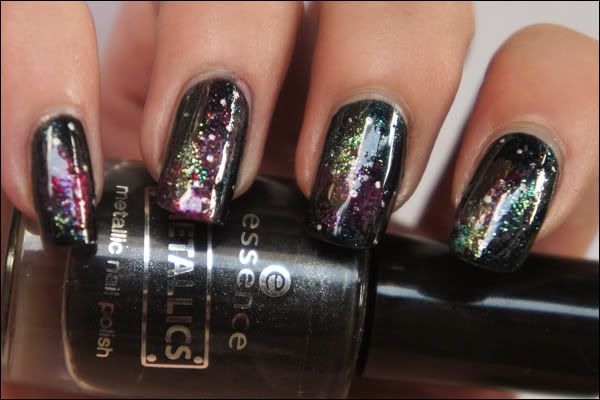 Niet zo heel lang geleden had ik al een tutorial geplaatst over galaxy nails. Die vond ik toen best goed gelukt, dus ik dacht dat het dit keer nog veel beter zou lukken. Dat viel een beetje tegen. Al vind ik ze wel leuk hoor! Ik vind galaxy nail-art ook gewoon super gaaf.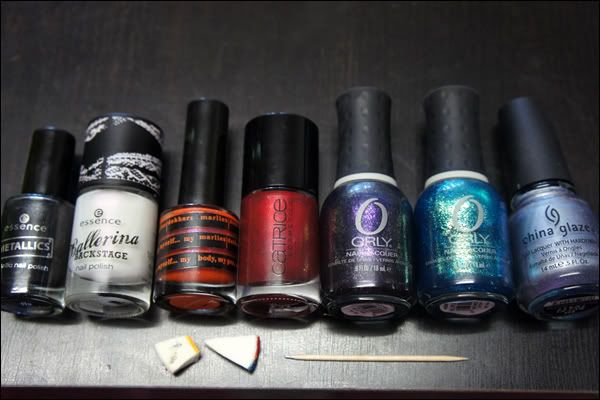 De lakjes die ik gebruikte: Essence Metal Battle, Essence Dance the Swan Lake, oranje Marlies Dekkers lakje, Catrice Marilyn & Me, Orly Out of the World, Orly Halley's Coment, China Glaze Sci-Fi. En wat sponsjes en een satéprikker.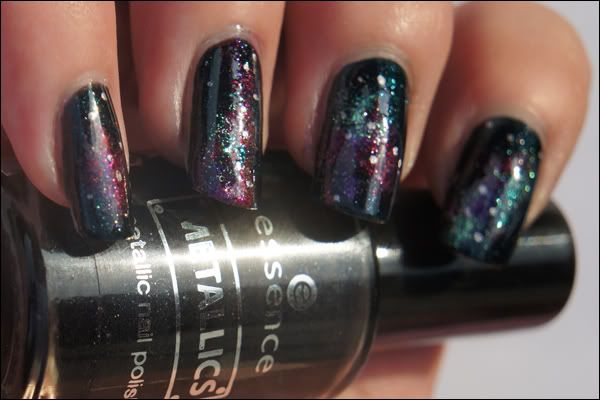 Ik heb dit keer wat andere kleurtjes gekozen. Ik denk dat ik dat vooral minder vind aan deze nail-art, de vorige keer was er wat meer blauw bij geloof ik. Toch vind ik hem wel weer oké gelukt. Zelfs mijn vriend vond ze gaaf, terwijl nagellak hem meestal helemaal niks interesseert!
Liefs,
Maud