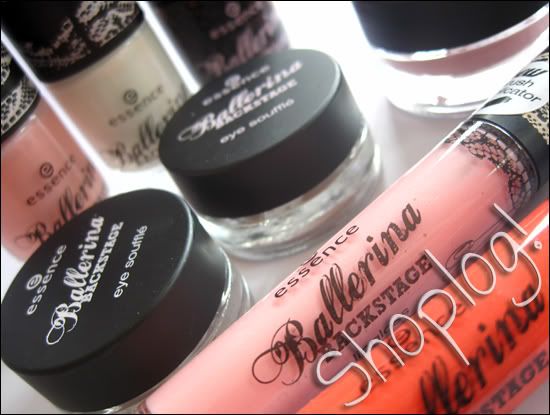 Gister verschenen op heel wat blogs de persfoto's van de Essence Ballerina Backstage collectie. Zelf vond ik dat wel grappig, omdat ik die ochtend in Duitsland de collectie in het echt had gespot. En spotten, staat gelijk aan scoren!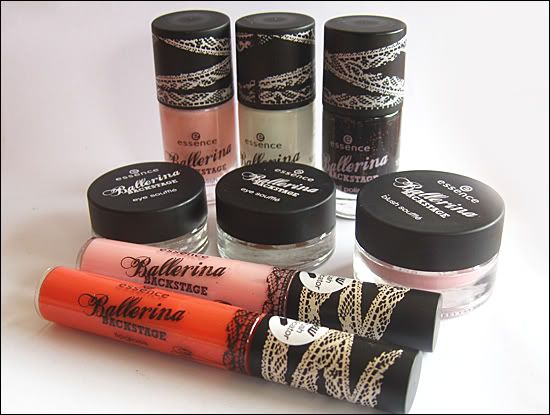 Alles bij elkaar!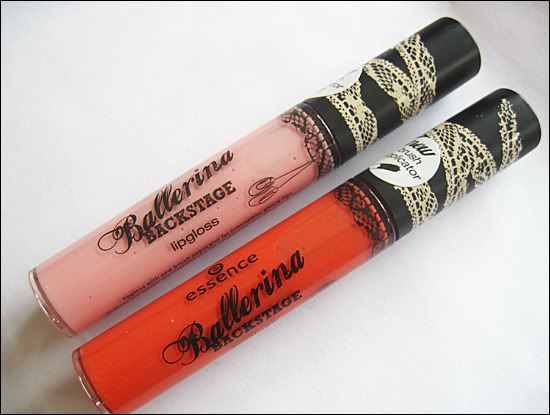 Ik kocht de liploss in twee kleuren. Wear Your Little Tutu (lichtroze) en On Your Gracile Tiptoe (oranje).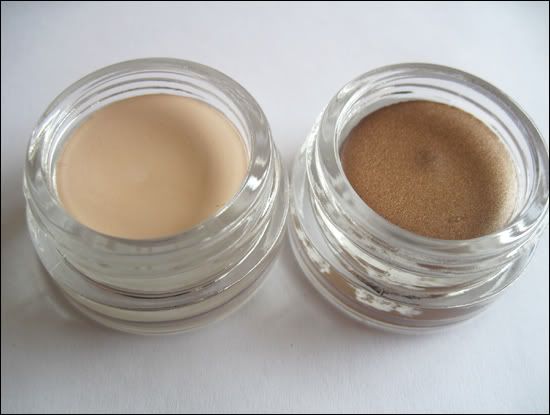 Eye Soufflés in Dance the Swan Lake (crème-wit) en Pas de Copper (beige). Wie mijn Twitter in de gaten houdt, weet al hoe deze uitzien ;) Prachtig!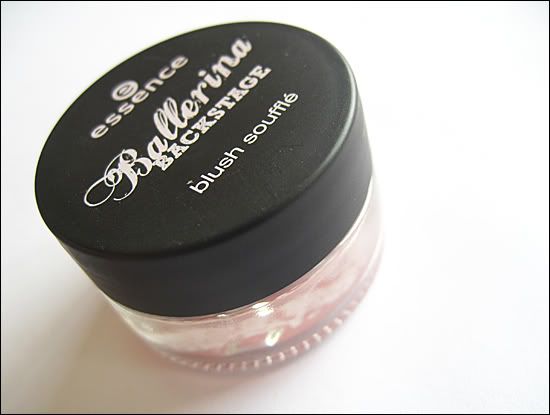 De Blush Soufflé in Prima Ballerina (enige verkrijgbare kleur).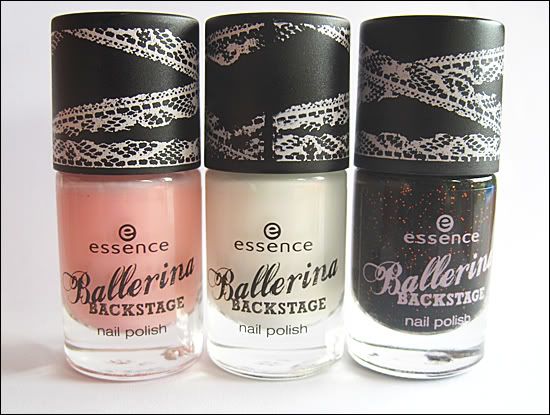 En nagellak, uiteraard! De kleuren Wear Your Little Tutu, Dance the Swan Lake en Grand-Plié in Black.
Ik had het geluk gehad dat ik voor een volle display stond, alles was er! Wat ik dus niet heb, heb ik bewust niet. Zo staat paarse lipgloss me absoluut niet, was de zwarte Eye Soufflé erg slecht gepigmenteerd en de paarse en oranje nagellak alles behalve origineel.
Alles wat ik kocht heb ik al geswatched en gefotografeerd, dus de artikelen zullen snel komen! De Essence Ballerina Backstage collectie zal in augustus in Nederland verschijnen en is sinds 1 juli in Duitsland te koop.
Waar ben jij het meest benieuwd naar van deze collectie?