Ik heb de 30 Day Make-up Challenge even op een laag pitje gehad, maar ik ga er nu weer helemaal tegenaan! De volgende look de op de agenda staat is een bronskleurige look. Het is niet dat ik het afschuwelijk vind, maar toch is de kleur brons niet mijn ding. En zeker niet echt als het op oogschaduw aan komt.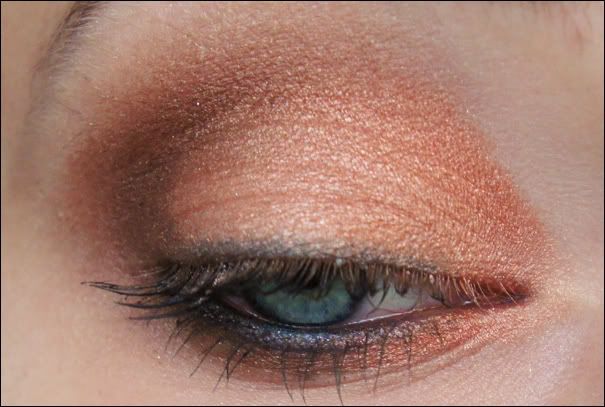 Kleuren oogschaduw uitzoeken vond ik ook maar lastig. Welke zijn nu echt brons? Ik vond het of te veel naar goud neigen, of naar koper. Brons vind ik niet verkeerd als accent-kleurtje. Een klein beetje bij de buitenste ooghoeken of langs de onderste wimperrand. Maar een look waarin brons overheerst is toch echt niet mijn smaak.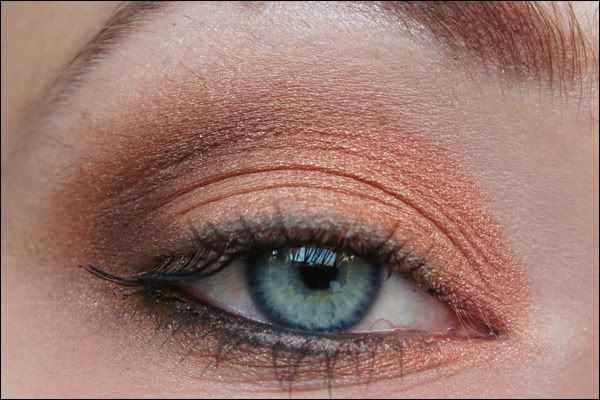 Voor deze look gebruikte ik oogschaduws uit het 26 Shadow & Blush palette. Ik heb het vrij simpel gehouden, waarschijnlijk doordat ik brons niet echt inspirerend vind. Gelukkig komen ook roze, rood en zwart eraan, daarmee kan ik vast wat beter uitleven.
Wat vind jij van bronzen oogschaduw? Gebruik jij het vaak?