In de Out of Space collectie van Catrice zitten vijf prachtige baked eyeshadows. Ze worden toepasselijk Baked Planets genoemd en hebben leuke, space-namen. Ik heb er vier weten te bemachtigen.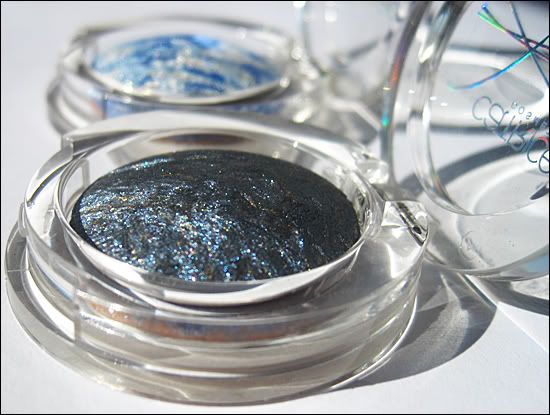 Saturn-Day Nightfever, Supernova Skywalker, Venus vs. Mars, Back to Pandora
Ik vind vooral Supernova Skywalker en Venus vs. Mars prachtig doordat ze verschillende kleuren hebben. Ze lijken ook wel een beetje op planeten. De namen vind ik trouwens ook echt geweldig, zo leuk!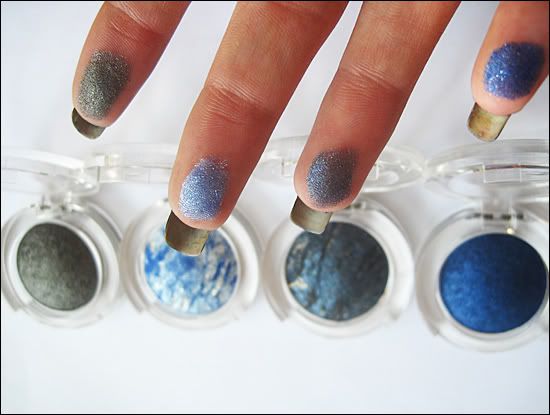 Swatches zonder basis, na één veeg. Het pigment is wel oké, het had van mij wel wat beter gemogen. Gelukkig zijn de kleuren goed op te bouwen.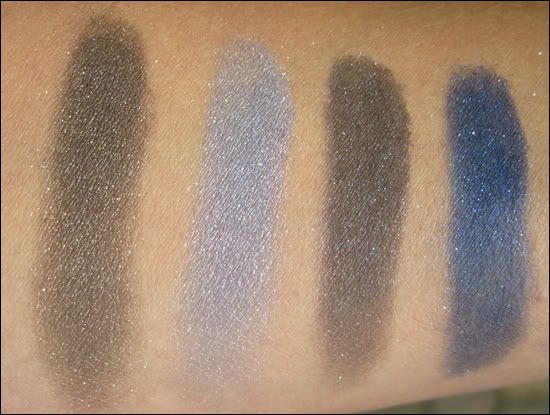 Hierboven heb ik de kleuren flink opgebouwd met een aantal lagen. Dan zijn de kleuren ineens prachtig en intens! Ik vind ze alle vier wel apart en 'iets hebben'.
De Baked Eyeshadow Planets kosten €3,45 per stuk. De Catrice Out of Space collectie zal helaas niet naar Nederland komen. Deze is wel nu in Duitsland te koop.