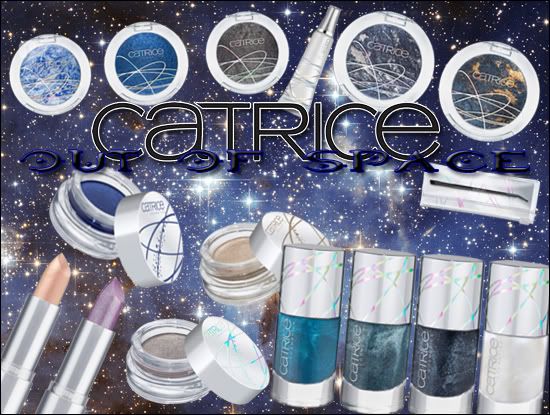 Nu is de Enter Wonderland collectie er nog, daarna komt de Papagena collectie. En dan.. de Catrice Out of Space collectie! En over die laatste ben ik wel heel enthousiast. Wat ziet het er allemaal gaaf uit!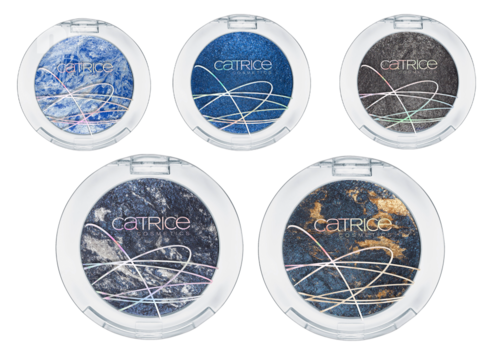 C01 Super Nova Skywalker, C02 Back To Pandora, C03 Next Stop: Neptune, Staurn
C04 Day Night Fever, C05 Venus vs. Mars


Baked eyeshadows. Ik vind vooral de onderste heel mooi uitzien!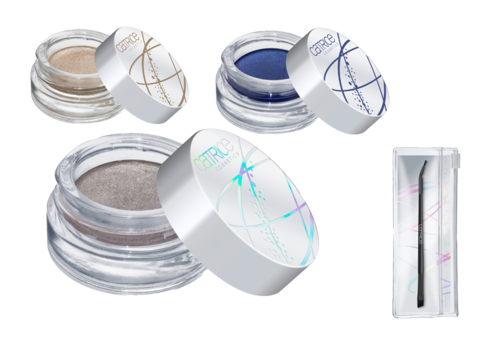 C01 Empire Behind The Sun, C02 Houston's Favorite, C03 Silver's shuttle.
Gel eyeliner en een eye-liner brush. De blauwe lijkt me heel mooi, ik ben benieuwd!
C01 Discover Purple, C02 My Milkyway Pluto.
Twee lipsticks. Wel aparte kleuren, al denk ik dat ze beide niets voor mij zijn. En een make-up basis! Hier ben ik wel benieuwd naar.
C01 My Milkyway, C02 Houston's Favorite, C03 Scotty Beam Me! and C04 Moonlight Express.
En nagellak. De lakjes lijken me eigenlijk allemaal mooi!
Ik kijk nu al uit naar deze collectie, wanneer hij precies komt weet ik niet. Wat vind jij ervan? Ga je iets kopen?