Vandaag ben ik langs een paar Kruidvat en Trekpleister filialen gegaan, helaas nog steeds geen Fairytale Trend Edition. Dan maar illegaal (zonder winterbanden :P) Duitsland in. Helaas was er al een heleboel niet meer. Maar toch heb ik nog wat dingetjes kunnen bemachtigen:



Twee lipglosses (Pixie Dust en Once Upon a Time), glitter eyeliner (Welcome to Wonderland), drie nagellakjes (Fairy Berry, Welcome to Wonderland, Once Upon a Time), twee oogschaduws (Welcome to Wonderland en Humpty Dumpty) en de shimmer powder (Pixie Dust).


Nu weten jullie meteen wat jullie in de komende posts kunnen verwachten! In deze wil ik nog m'n derde nagellakje van deze TE laten zien, Welcome to Wonderland: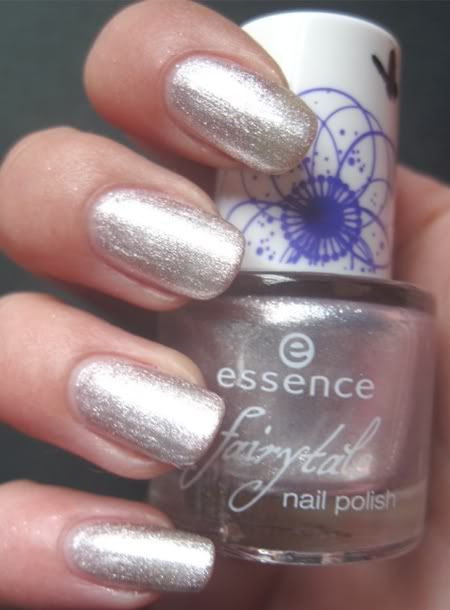 Welcome to Wonderland is een heel licht lavendel/lila kleurtje, met superveel zilveren glitters en shimmer! Ik vind hem erg mooi en heel geschikt voor de feestdagen eind deze maand. Hij was makkelijk aan te brengen, maar wel behoorlijk sheer. Ik had drie à vier laagjes nodig om 'em volledig dekkend te krijgen.
Liefs, Maud